It seemed like spring would never arrive and then, wham... summer is here.  I think we skipped right over spring.  The office has been buzzing with the seasonal ramp up.  Our phones are ringing, production lines are moving, and ponds are being treated.
When I purchase products, I have several things I consider before purchasing.  I'm a visual person, so I will look at customer pictures and reviews to see if a product is something I'm comfortable buying.
I have been collecting some great Before and After pond treatment pictures to feature on our website.  Take a look:
This pond had a submerged weed problem.  Tsunami Dq is the best product to use to get control of underwater pond weeds.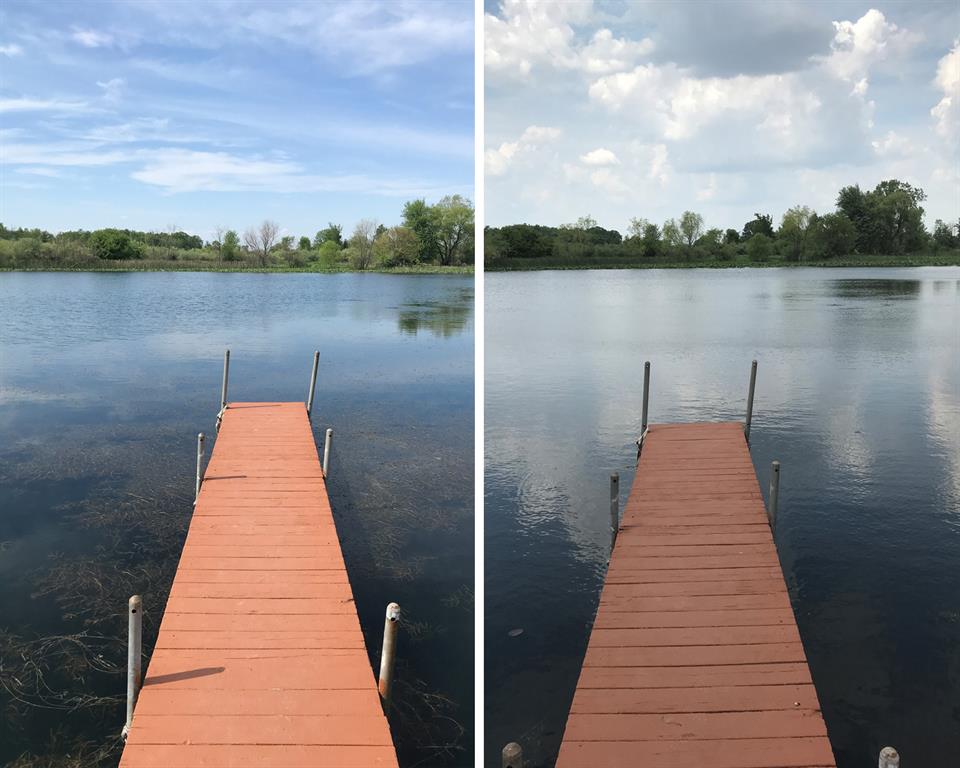 The pond weeds in the picture below are considered surface pond weeds (American Pond Weed) and can also successfully be treated with Tsunami DQ.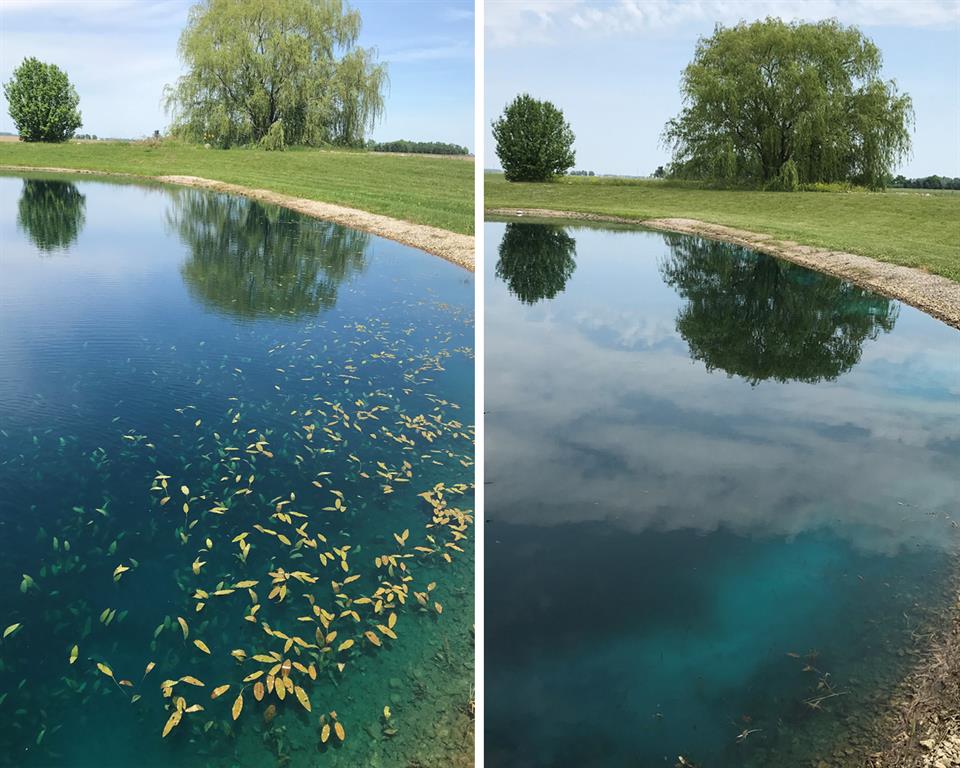 Pond algae occurs on almost every pond, but is easily controlled with liquid copper sulfate, Crystal Plex.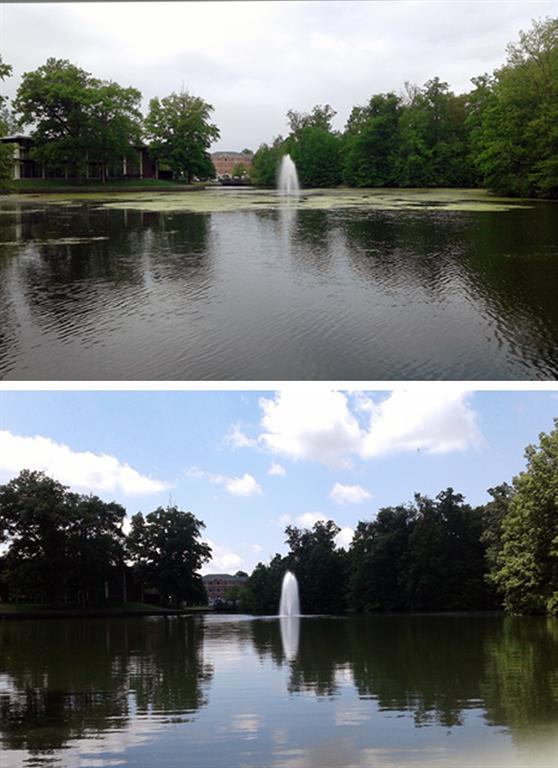 Of course, all pond growth can be slowed down with regular use of preventative pond maintenance products like pond dye and pond bacteria.